Peacekeeping-Intelligence: Challenges and Opportunities –
A discussion with the Chief of the Peacekeeping-Intelligence Coordination Team Guillaume Darmé.
This event is being hosted by Dr. Sarah-Myriam Martin-Brulé, Bishops' University
---
This is a bilingual event | by invitation only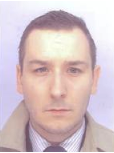 bio:
Guillaume Darmé is the Chief of the Peacekeeping-Intelligence Coordination Team in the United Nations Department of Peace Operations, a position he has been holding since 2017. He is responsible for the implementation of the Peacekeeping-Intelligence Policy, the creation of a global peacekeeping-Intelligence system, and the coordination of Peacekeeping-Intelligence and Early Warning across Peacekeeping, in missions and at Headquarters.
Prior to his current position, Mr. Darmé was the Special Assistant to the Under-Secretary-General (USG) for Peacekeeping Operations (2012 – 2017), providing technical and strategic advice to the USG on policy, political and operational matters. From 2007 to 2012, Mr. Darmé worked at the Crisis Center of the French Ministry of Foreign Affairs. He was part of the team which created the Crisis Center in 2007 and he participated in and led the rescue of thousands of French and European citizens from dangerous situations everywhere in the world, including hostages. He was awarded the Medal of Honor of the French Foreign Affairs for his service to the Nation.
Mr. Darmé holds two Master's Degrees in International Affairs and Negotiations, and Strategic Systems of Defense, respectively.