In the 69th episode of Battle Rhythm, Stef and Steve talk about the ISA, Steve's appearance in a parliamentary hearing with discussion of the military personnel announcement, highlights from the NATO summit, and the F35 purchase announcement. Today's feature interview [20:00] is with Christophe Fortier-Guay discussing his role as OSCE's special monitoring mission to Ukraine (SMMU).This week's RnR segment [57:40], where we will provide some levity in these trying times with entertainment reviews and suggestions: I like cake, Turning Red, Our Flag Means Death
---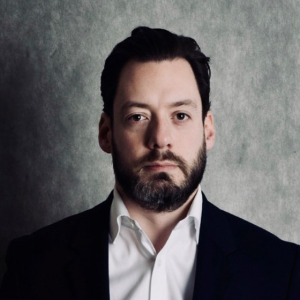 Christophe Fortier-Guay joined the OSCE's special monitoring mission to Ukraine (SMMU) in 2017 where he served as a lead political advisor to the mission's leadership in war-torn Donbas (Luhansk MT). In February 2021, he was promoted acting Deputy Team Leader of the Kharkiv MT, covering Kharkiv, Poltava and Sumy Oblasts. On 1 February 2022, he was appointed acting Team Leader of Kharkiv MT.
Prior to his deployment to Eastern Ukraine, he assisted the Director of international cooperation of the French Ministry of Interior. From 2012 to 2014, he was the senior advisor to the Minister of International Relations and Foreign Trade of Quebec.
Earlier appointments include serving in the Cabinet of the French Minister for Budget and Spokesman of the Government; in the Political Affairs Secretariat of the Organization of American States in Washington DC; and in the Global strategy firm of Hubert Védrine, former Secretary General of the French Presidency and Minister of Foreign Affairs.
He is a graduate of the University of Montreal (B.A. political science), the Paris Institute of Political Studies (Master's in international affairs, conflict and security issues) and of the French National School of Administration (ENA – Promotion Louise Weiss). In 2019, he successfully completed the Senior Executives in National and International Security program at the Harvard Kennedy School of Government.