This is a bilingual event. On-demand French-English interpretation will be available.
---
Great powers. Allies and Friends. Rivals, or lately even enemies. These are the labels we typically use to refer to countries we care about the most for our defence and security. As talk of a "new Cold War" abounds in policy discourse, the world seems once again like it can be divided into rival, competing blocs. There are those we cooperate with, and others we compete with. Yet most countries of the world do not fall neatly within these categories. Instead, they are often located in-between (or even outside) such binaries. Their non-alignment concerns us, and we fear the implications of them choosing the "other" (wrong) side.
In the current geostrategic context, international institutions are a prime venue of competition as major powers vie for support but are met with resistance against attempts to force "the Rest" to pick sides. Friendshoring, through the reinforcement of existing alliances or the launching of new ones among the "like-minded," also presents new opportunities for cooperation. It also results in fragmentation, closure and exclusion, perceived by some as provocations that increase the likelihood of conflict. In addition, rising threats below the threshold of war, in cyber, informational or AI domains, but also in the "new frontiers" of space and the deep sea, can lead to new types of conflict we are ill-prepared to face. Against this volatile backdrop, the security implications of climate change, from rising sea levels, disasters, food insecurity, and displacement, are increasingly salient. They beg for a kind of cooperation that is proving more challenging against the backdrop of fraught major power relations, and lead to tensions in the Arctic, the South China Sea, Africa, and elsewhere.
This colloquium investigates why and how these various "in-betweens" of security and defence matter for Canada. It deals with a broad range of issues and geographical areas where cooperation and conflict unfold in tandem, straddling divides between "us" and "them." It showcases that Canada should actively centre these actors, issues, and spaces in its defence and security policy if it is to approach the current global security environment with open eyes.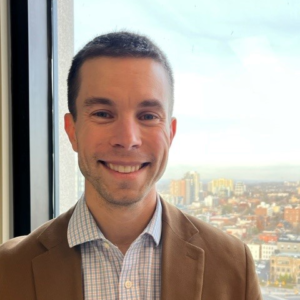 Marc De Bellefeuille, Deputy Director Cyber, Space and Emerging Technologies Policy, National Defence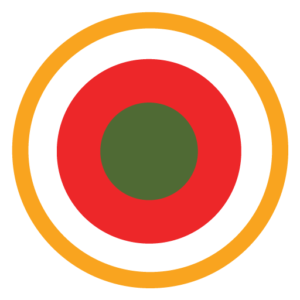 Victoria Breda, Senior Analyst – PCO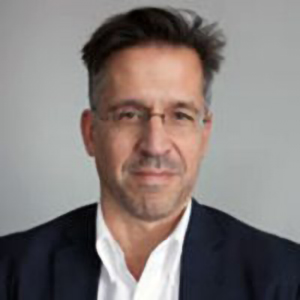 Jean Daudelin, Associate Professor, Carleton University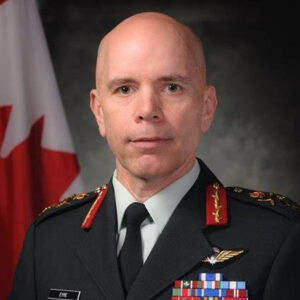 Gen. Wayne Eyre, Chief of the Defence Staff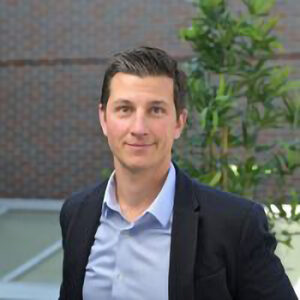 Michael Manulak, Assistant Professor, Carleton University

---
Programme:
9:00 – 9:15:
Opening Remarks: Justin Massie, Network Co-Director and Full Professor, UQAM
9:15 – 10:15:
Keynote Speaker: General Wayne Eyre
Moderator: Sarah-Myriam Martin-Brûlé, Network Co-Director and Full Professor, Bishop's University
10:15 – 10:30:
Health Break
10:30 – 12:00:
Panel 1 – Cooperation In An Era of Emergence: The New Frontiers
The security implications and the rising threats in the cyber, information and AI domains, including the "new frontier" of space, beg for more governance, the design of new rules, and a kind of cooperation that is becoming increasingly more challenging as interstate competition makes these issues matters of national interest and zero-sum. The goal of nuclear non-proliferation remains elusive as this same competition has brought back rearmament to the fore. This panel will investigate the challenges and opportunities for cooperation on these various emerging security domains as well as their implications for Canada and the world.
Chair: Sarah-Myriam Martin-Brûlé, Full Professor, Bishop's University
Speakers:
Alexander Lanoszka, Assistant Professor, University of Waterloo
Michael Manulak, Assistant Professor, Carleton University
Marc De Bellefeuille, Deputy Director – Cyber, Space and Emerging Tech, Domains and Technology Policy, National Defence
David Dubé, PhD Student, McGill University
12:00 – 13:00:
Lunch
13:00 – 14:30:
Panel 2 – Beyond Allies and Enemies: Non-Aligned Actors in World Politics 
Shifts in global and regional balances of power have fostered a more complex environment, granting an expanding number of actors the capacity to wield varying degrees of influence. Existing international institutions have adapted to new realities as rising powers continue to gain prominence with the expansion of organisations such as the BRICS. This panel explores the impact of increasing multipolarity on the global environment, in a context where certain states require change in the rules-based order, some more assertively than others, while other actors act outside of its formal bodies to secure their own interests. This panel discusses an often-neglected aspect of world politics: the resurgence of non-alignment, motivations behind this phenomenon, and strategic implications for Canada. 
Chair: Jonathan Paquin, Network Co-Director and Full Professor, Laval University
Speakers:
Marion Laurence, Assistant Professor, Canadian Forces College
Philippe Frowd, Assistant Professor, University of Ottawa
Jean Daudelin, Associate Professor, Carleton University
Emmanuelle Rousseau, PhD Candidate, Université de Montréal
Amélie Chalivet, PhD Student, UQAM
14:30 – 14:45:
Health Break
14:45 – 16:15:
Panel 3 – Cooperation or Competition? The Case of Natural Resources
Natural resources are distributed unevenly around the world. The rise of geopolitical pressures and the return of economic nationalism means that states—and industries—are positioning themselves to compete with neighbors, rivals, and even partners to secure access. Oil, ores, and even water are the objects of covert or overt interstate and intrastate conflicts. This fact is only made more complex—and worrisome—by the durable impact of climate change on their distribution and (un)ethical extraction. This panel will discuss how the drive for natural resources is affecting different regions of the world, how actors compete over them, and how they might potentially cooperate.
Chair: Sarah Sharma, Network Co-Director and Assistant Professor, University of Victoria
Speakers:
Nadège Compaoré, Assistant Professor, University of Toronto
Pascale Massot, Assistant Professor, University of Ottawa
Frédéric Lasserre, Full Professor, Laval University
Victoria Breda, Senior Analyst – PCO
16:15 – 16:30:
Closing Remarks
17:00 – 18:30:
Networking Cocktail, Novotel Ottawa